In this post I have shared some of my favourite resources for media projects and management of small business. This is a miscellaneous list comprised of random items I had in my bookmarks. I have tried to categories them broadly. If you are looking for free stock photos and videos, take a look at this post.
You can navigate this post by using the links below:
Websites to download Free Royalty Free Music
Colour Combinations and Patterns
Wireframing Tools
Productivity & Marketing
A word on licensing: I have done my best to provide the licensing information for the royalty free music but it is something that can change over time and has a lot of room for human error so I suggest you take a look at their about, faq or license pages to make sure they are still free.
Websites to download free royalty free music.
Royalty-free means that if money is made on the content, the creator of the content does not receive a fee. All these sites provide royalty free music for free. I have gone above and beyond to check the licensing but I suggest you do not take my word on it and thoroughly investigate the licensing of a piece you are using. Thanks to each one of the musicians in this list for your great work.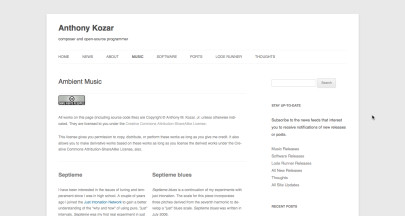 1. Anthony Kozar's free collection
Attribution required. ShareAlike (If you remix, transform, or build upon the material, you must distribute your contributions under the same license as the original) required.
2. Free Loop Project / Bryan Tech
All the music posted under the free loop project is available for free.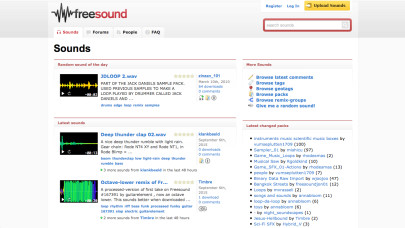 3. Free Sound
Freesound gives you a lot of freedom when it comes to licensing. Here's an excerpt from their website regarding licensing:
What do I need to do to legally use the files on freesound?
Well, it depends on what you want to do and what files you want to use. First of all, freesound lets the user select one of three licenses for his sounds. And, we used to have a 4th license, which complicates matters. Depending on the license there are things you can and can't do with the files. Let's start with the licenses. Creative commons has a really nice page explaining them: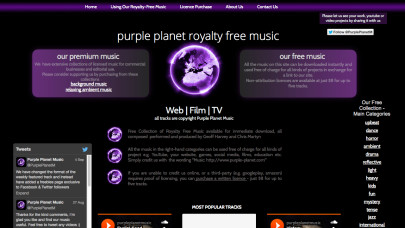 4. Geoff Harvey and Chris Martyn's Purple Planet
Free Collection of Royalty free Music available for immediate download. Attribution is required.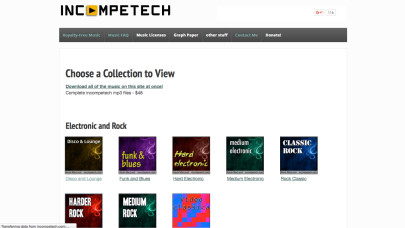 5. Incompetech
Kevin MacLeod makes his music available for free. There is tons of background music suitable for a lot of moods and projects. Attribution required. License type: CC3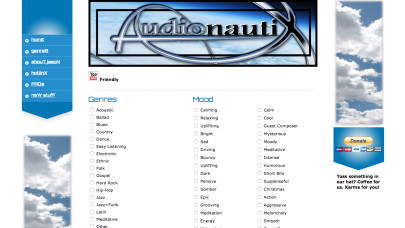 6. Jason Shaw's Music
Another collection of some brilliantly produced music. Attribution is required.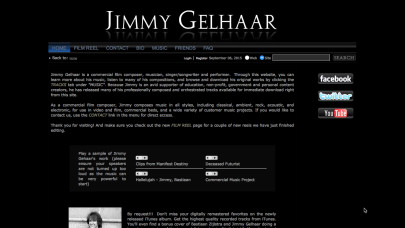 7. Jimmy Gelhaar's royalty free music
Jimmy Gelhaar offers his music for free. Accreditation is required.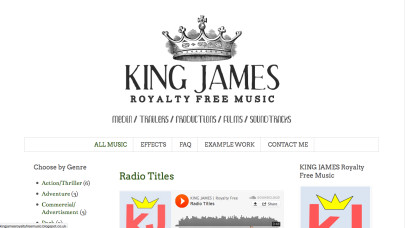 8. King James
James Richardson aka King James offers his creations for free.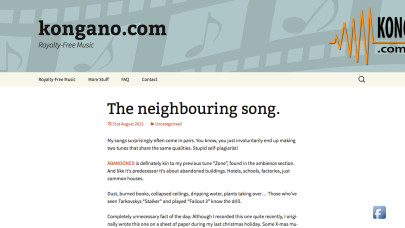 9. Kongano.com
100% free music as long as you are accrediting this brilliant Finnish Musician (Eino Toivanen).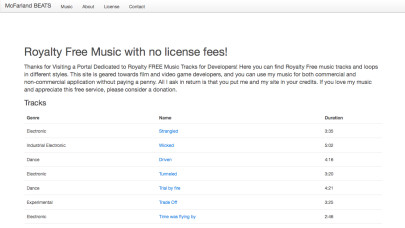 10. McFarland Beats
Matthew A McFarland joins the list of free music providers with some powerful tracks. Here's an excerpt from the licensing page: This LICENSE lets YOU distribute, remix, tweak, and build upon my Royalty Free Music, even commercially, as long as you credit me for the original creation.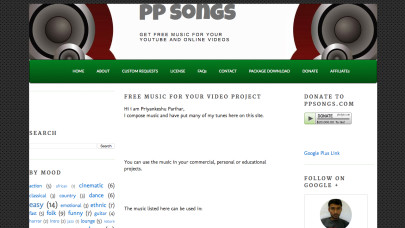 11. PP Songs
A good source if you are after some free Indian royalty free background music. Attribution required.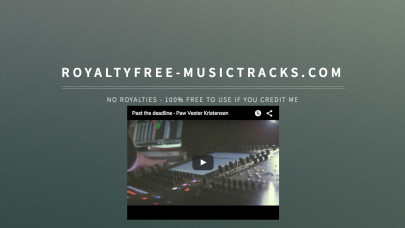 12. Royalty free music tracks
100% royalty free music. Really useful if you are looking for some soothing music for your project. Attribution required.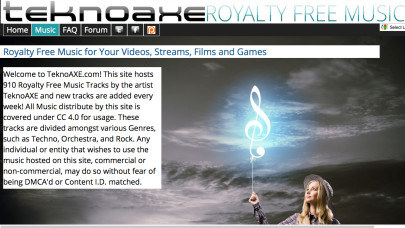 13. Tekno Axe
900+ royalty free music tracks available under CC 4.0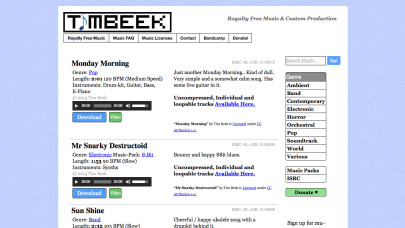 14. Tim Beek's royalty free music
Tim Baek offers royalty free music for free. Attribution required. License type: CC4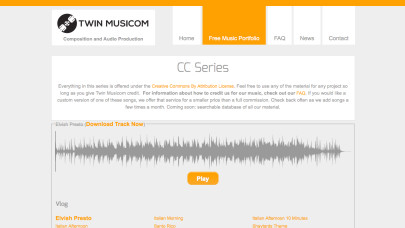 15. Twin Musicom
Tons of good music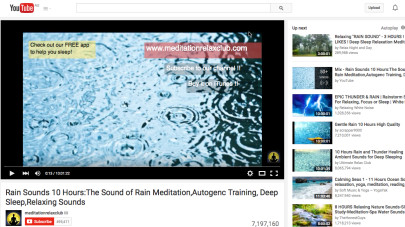 BONUS: White Noise – Rain Sounds
You are planning on having a power nap and there are kids running around your home office making all kinds of sounds, or your neighbours are keeping you awake at night because they like to 'party'. Use this awesome white noise to block out all that sound.
[clear]
Colour Combinations & Patterns for Web & Graphic Designers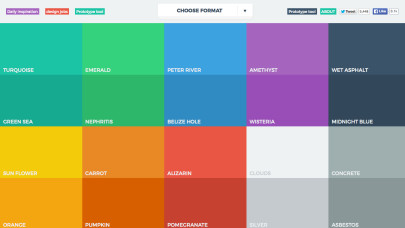 1. Free UI Colors
A simple website that allows you to copy the colours from Flat UI.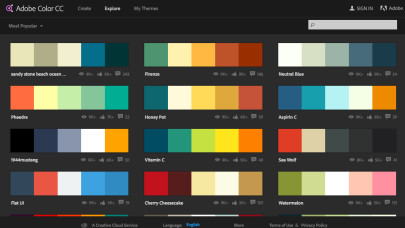 2. Adobe Color CC (Formerly Kuler)
A wide range (probably the biggest) of user generated colour palettes. You can sort the palettes by a wide range of criteria.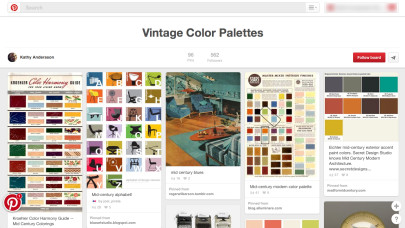 3. A collection of retro colour palettes
A collection of retro colour combinations. If you are looking for vintage themed colors, this is a great collection that you may like.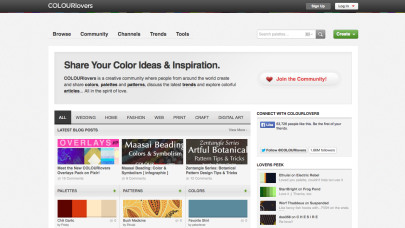 4. Colour Lovers
Colour lovers has got a great collection of colour palettes and patterns.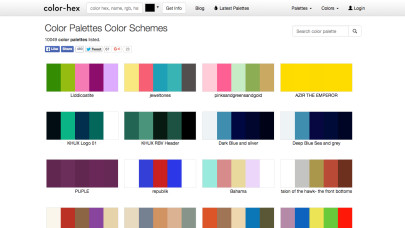 5. Color Hex
Another great collection of color palettes.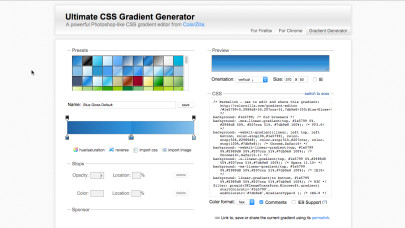 6. CSS Gradient Generator
Use this Gradient Generator for generate cross compatible gradients.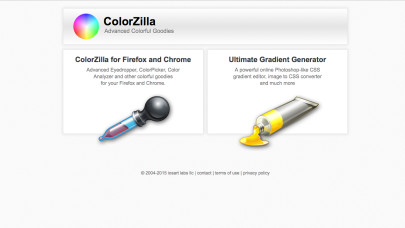 BONUS: ColorZilla
Like the colour scheme on a website? Grab this extension to pick those colours and use it in your project or forward it to your designer.

Wireframing Tools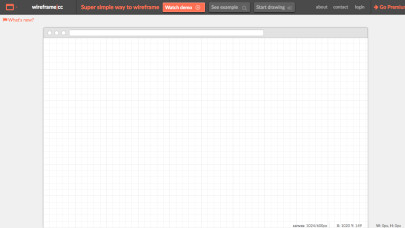 1. Wireframe.cc
Free online wire framing tool. Quite helpful if you are after a quick and dirty mockup that can be shared online.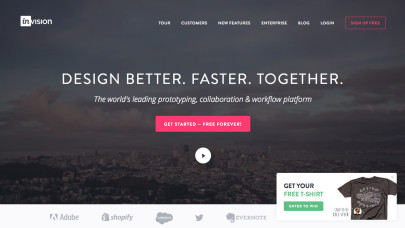 2. Invision App
A great tool to create wireframes and app prototypes. As long as you are it for just one project, it is completely free.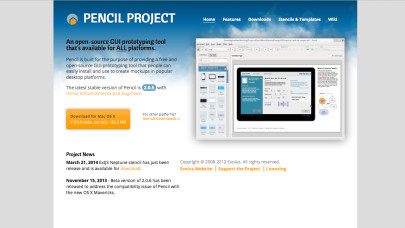 3. Pencil Project
A free and open source GUI prototyping tool that people can easily install and use to create mockups. Comes with a few pre-made templates that you can re-use for different projects.
Productivity Tools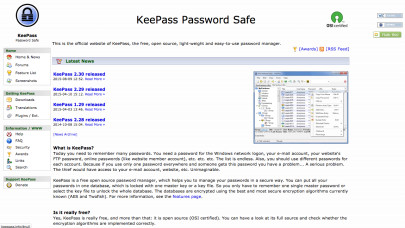 1. Keep Pass
An Open source tool for password management. Use secure passwords without having to remember them.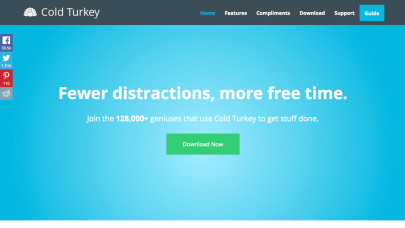 2. Cold Turkey
An extremely helpful tool for those with a small attention span (like myself). Cold Turkey lets you block social media websites so that you can focus on one task at a time.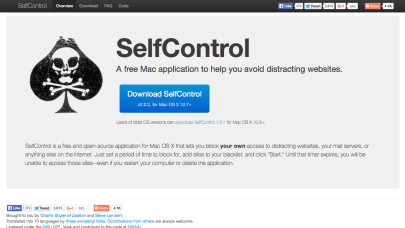 3. Self Control
Nice cold turkey equivalent for Mac. I was using Self Control until I found Persistence which lets you block for up to 60 days. Unfortunately Persistence has been discontinued now and Self Control is the next best thing. If you know the link to an old version, post the link in the comments below so that it can be helpful for others.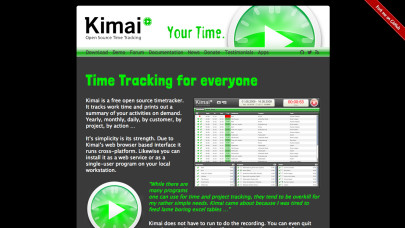 4. Kimai time tracker
Kimai is on open source, time tracker that can be installed on a php/mysql server.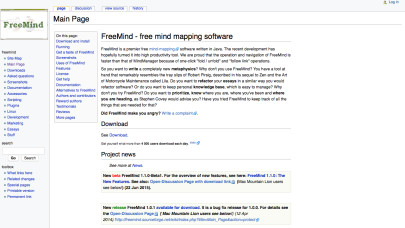 5. Freemind
Freemind is an open source mind mapping tool.
6. Streak
Streak is a free tool that lets you convert your Gmail inbox into a CRM. A handy tool if you use google apps or a gmail account for business. It also lets you track where (sends back the geo-location) and when your email was opened by your recipient.
Let us know what are your favourite Web Design tools and resources in the comment section below.