The best things in life are free. The second best things are very, very expensive.
– Coco Chanel
Over the years, I've found this quote to be true. I do not like those cheesy stock photos at all and I am sure I am not alone with that. To make it worse, they can land you in some serious trouble (especially if you are in the US). If you have purchased a stock photo, be sure to keep the receipt and the license information abreast all the time.
If you are in the business of web design or if you own a business, you may want to bookmark or share this post because it's a goldmine of resources that I have bookmarked over a period of about 10 years.
A word on licensing: I have done my best to provide the licensing information but it is something that can change over time, so take a look at their about or license pages to make sure they are still free.
OK, enough chitter chatter, here are some seriously amazing websites with millions of stock photos and videos. The resources have been sorted alphabetically (by url) and not in the order of preference.
Came here for the free stock image websites? Jump to the image list.
Websites to download FREE Stock Footages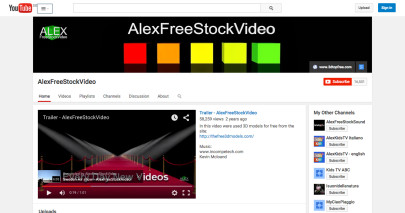 1. AlexFreeStockVideo – Youtube
A collection of videos free to use. Majority of them have a chroma key background that you can customise with your own video.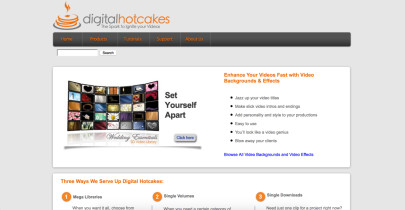 2. Animations for Video
Digital hotcakes – the spark to ignite your videos. You will need to subscribe to get your free videos.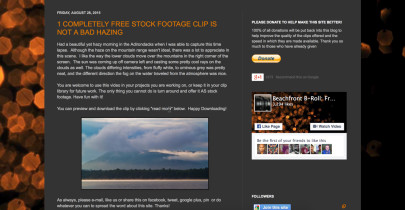 3. Beach Front Broll
High Definition stock video footage and animated backgrounds for free. No subscription required, simply right click the download link, 'save as' and feel free to use the footage.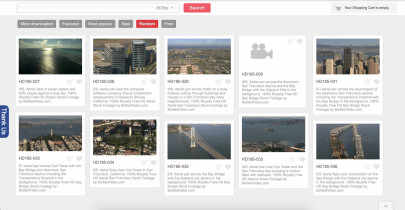 4. Bottled Video
Free stock footage, no sign up required. HD version available for a small payment.
5. Clip Canvas
Hundreds of free stock footage. Registration required.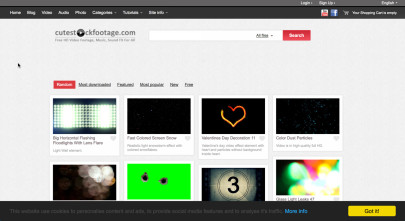 6. Cute Stock Footage
A collection of both free video footages. Registration not required for HD download.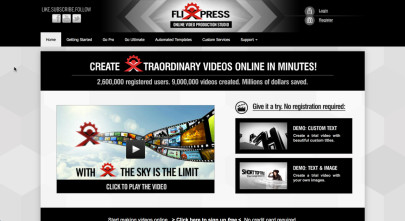 7. Fix Press​
You may need to sign up. No credit card required for the free account. What's the catch? HD Download isn't available with the free account.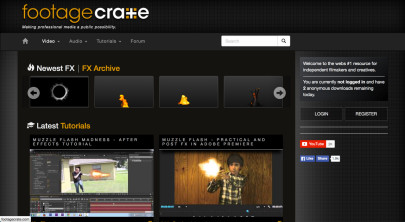 8. Footage Crate
Great for independent filmmakers and production artists. Free HD effects. Up to five downloads available per day (3 if you are not logged in).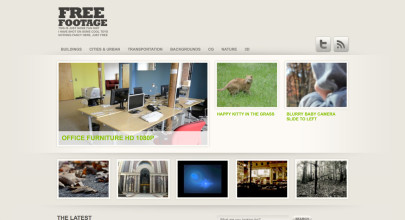 9. Free HD Footage
Good quality free video clips, registration not required for HD download. Categories include: 3d, Nature, backgrounds and more.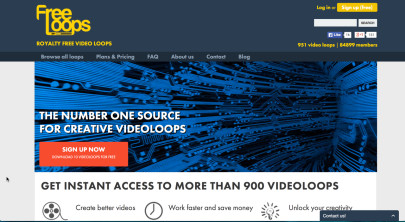 10. Free Loops
You get 10 free videos on sign up. Paid subscription grants you an access to 900 'loops'.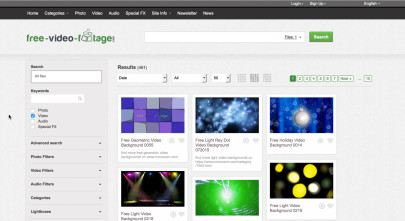 11. Free Video Footage
Nice collection for intros and outros. "All the content is free to download — you can download unlimited content and use it in your projects. The only thing we ask in return is that you help spread the word about this website or give us credit in your projects, so more people can discover free-video-footage.com."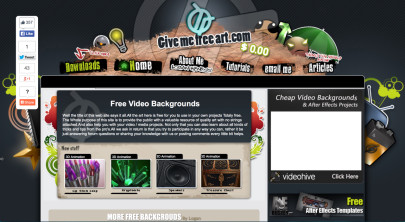 12. Give Me Free Art
The site has great quality videos available for free. Traditional modern day freemium business model. Wait for 20 seconds and download your free stuff. No need to register Not a huge collection but the videos are quite nice.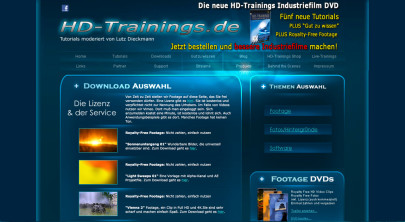 13. HD Trainings
German site with wide range free videos. All the videos say: Royalty free footage: don't pay, just use.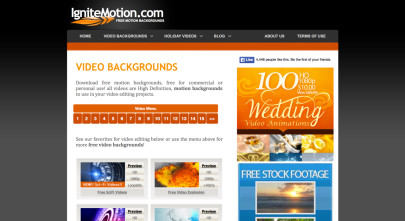 14. Ignite Motion
A wide range of fancy motion backgrounds to use in your video editing projects. No registration required to download.
15. Life of Vids
Free video clips without any copyright restrictions.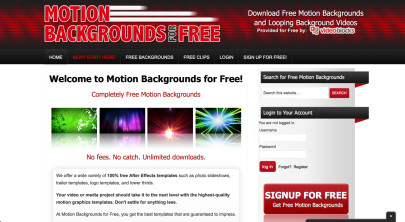 16. Motion Backgrounds for Free
You are greeted by a headline: No fees. No catch. Unlimited downloads. The quality of clips is amazing.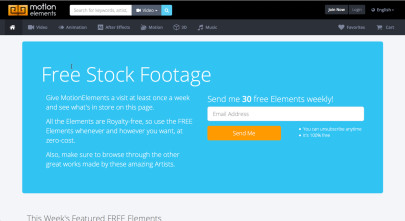 17. Motion Elements
Great footages. animations and aftereffects source files available.You may need to pay extra for the HD and UHD versions.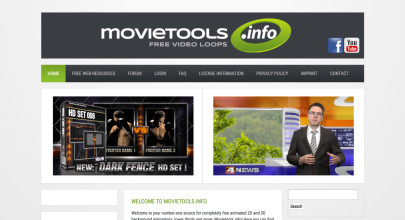 18. Movie Tools
A variety of categories available to choose from. Great stuff that will make your video look professional. No registration required to download.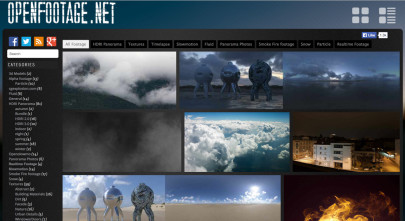 19. Open Footage
Another nice collection of free video footage. Registration not required to download your files.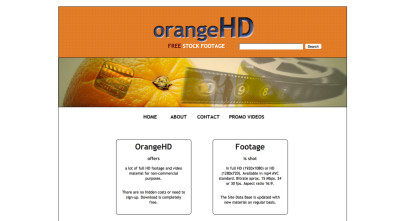 20. Orange HD
Orange HD is a great resource for full HD footages. No registration required, although you may have to purchase the license if you want to use it for commercial purposes.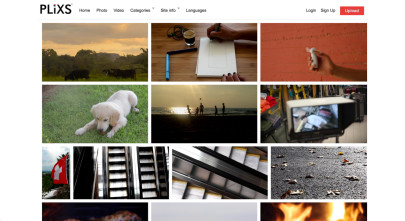 21. Plixs
Awesome footages available, no registration required.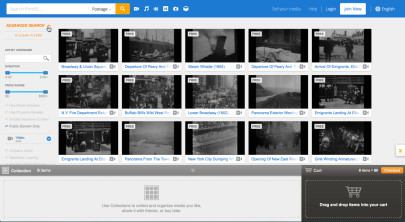 22. Pond5
Some premium quality hd footages that you can use for your video project.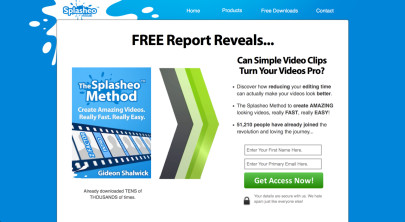 23. Splasheo
A great resource for video outros, especially for youtubers or another video platform that allows subscriptions or if you are looking at improving your visibility in general. Source files aren't included. So, if you have to replace the logo or text, you'll have to pay extra.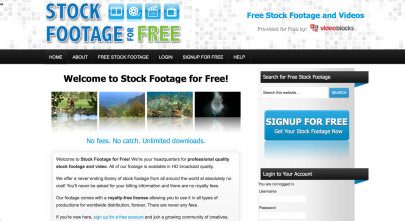 24. Stock Footage For Free
Another great library of free stock footage. The site promises that you won't ever be asked for royalty fee and keeps it's promise.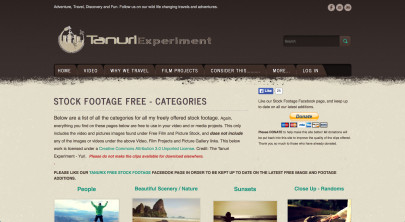 25. Tanurix
A small but good quality library of high definition videos, 100% free of cost.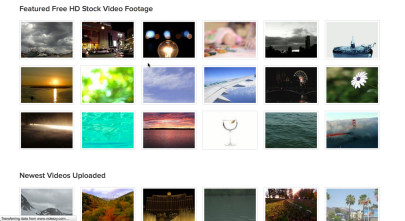 26. Videezy
Great free footage resource.No signup required for the download.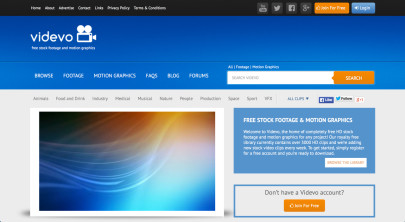 27. Videvo
Videvo's tagline says 'free stock footage and motion graphics' but it's really hard to find the ones that are free of cost. A lot of the search results will yield advertised footage. Most of the footage by the author Videvo are free.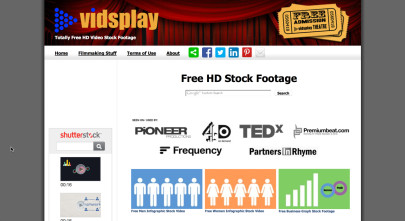 28. Vidsplay
Great video resource for the infographic stock videos. A lot of big publications are already using it.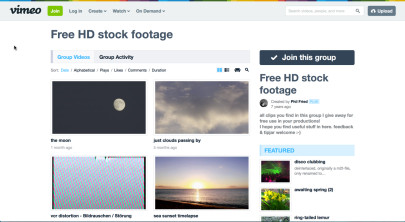 29. Vimeo Free HD group
An amazing vimeo group with a great collection of free to use videos.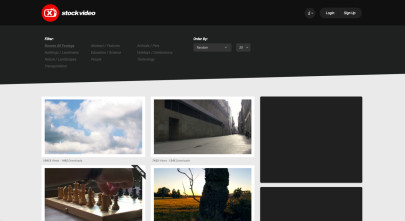 30. X Stock Video
A premium video footage resource. Only some selected videos are available for free in HD.
Websites to download FREE Stock Photos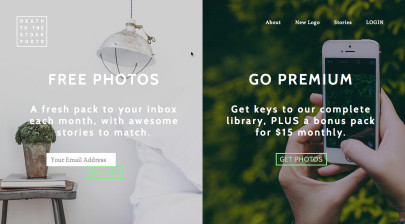 1. Death to the Stock Photo
With the domain name stating the goal, deathtostockphotos.com tries to achieve that by providing 10 different photos straight to your inbox, every month.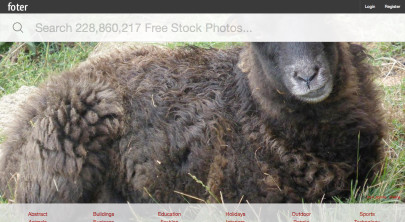 2. Foter
One of my favourite website in this list. Millions of free images, no obligations.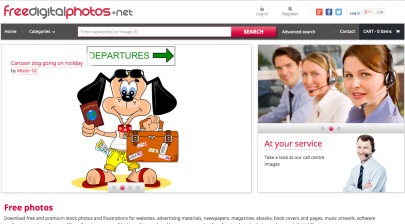 3. Free Digital Photos
Low resolution images are available for free, however an attribution is required. A higher resolution image requires you to buy the license.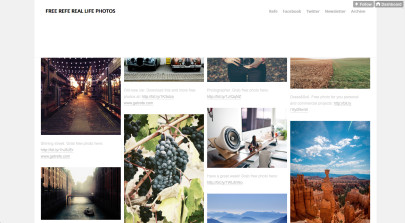 4. Get Refe
Free real life photos.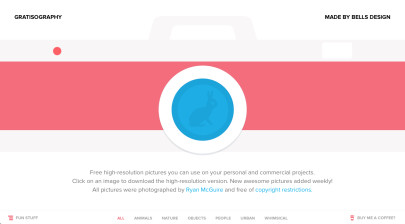 5. Gratisography
Amazing photos, no attribution required.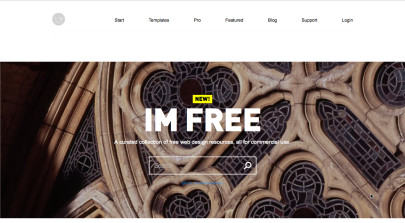 6. I M Creator
A curated collection of free web design resources, all for commercial use. Attribution may be required.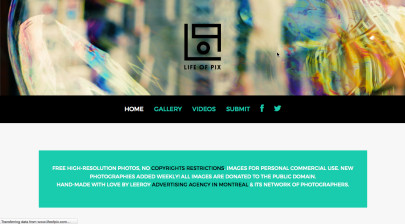 7. Life of Pix
Another great resource for free stock images.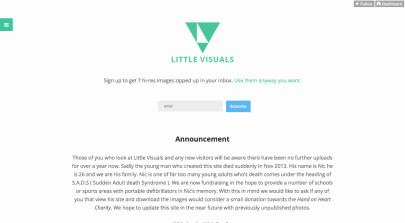 8. Little Visuals
All the photos were uploaded by the photographer Nic under creative commons license. Unfortunately he passed away and the site is now maintained by his family.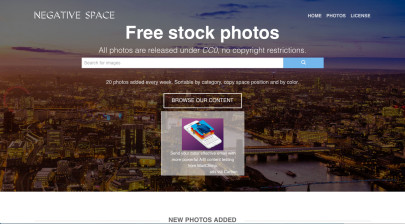 9. Negative Space
Get 20 new FREE photos mailed to you every week. You can also search for a specific photo on the website.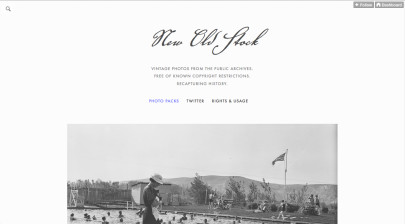 10. New Old Stock
A collection of free to use vintage photos from flicker.
11. Pexels
A search Engine for CC0 images. Awesome resource. 'All great pictures at one place'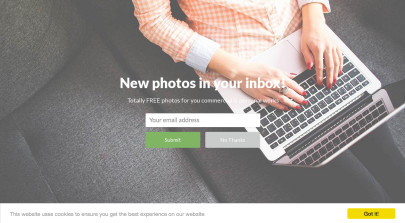 12. PicJumbo
An amazing resource with an array of images from all the major categories.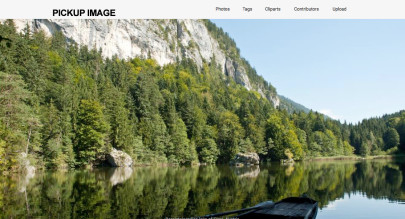 13. Pick up Image
Another good resource with an array of free stock photos. You can find images from gardening to helicopters.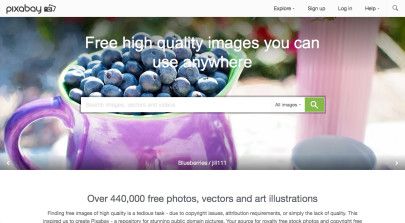 14. Pixabay
Thousands of free images. You can copy, modify, distribute and use the images for commercial purposes, all without asking permission and without paying attribution. However, depicted content may still be protected by trademarks, publicity or privacy rights.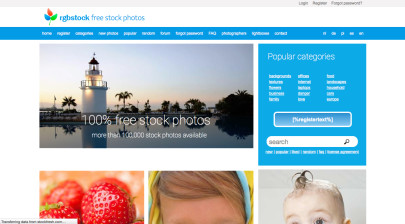 15. RGB Stock
Some lively range of images, all of them available for free commercial use.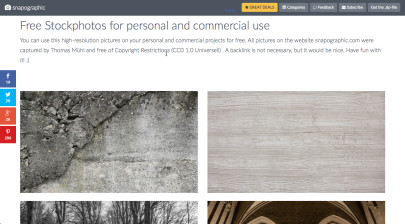 16. Snapographic
Good quality stock photos for personal and commercial use. You can also get all the photos as a zip file for just $15.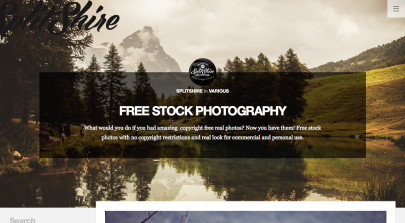 17. Splitshire
Italian photographer Daniel Nanescu offers his photos for free on splitshire. No coyright restrictions, absolutely free of cost.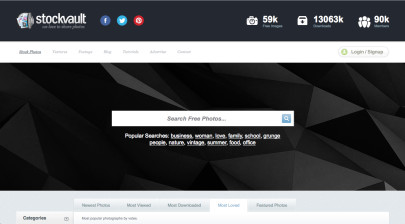 18. Stock Vault
A huge collection of free images.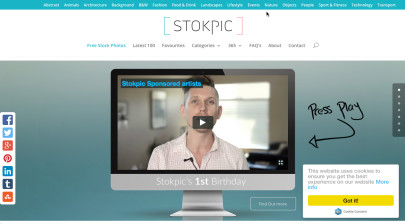 19. Stokpic
A vast library of well categorised high resolution images. Ed Gregory, the founder of Stokpic also sponsors the new photographers from across the globe who submit their photos to this Stokpic.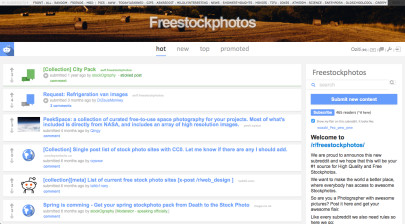 20. Subreddit /r/freestockphotos
A nice subreddit, allows you to even request the images. Every picture posted by users in this subreddit is Royality Free or CC0.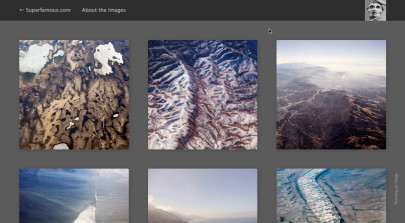 21. Superfamous Images
High quality HD images released under Creative Commons Attribution 3.0 license. This means that you can use the work on your website as long as credit is provided.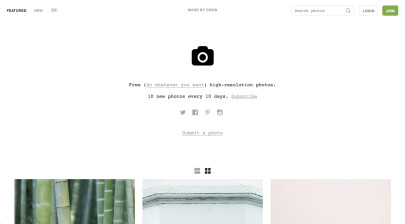 22. Unsplash
Personally, this is my favourite resource when I am looking for quality images for the hero area. All the images are 100% free are high quality. No attribution or registration is required.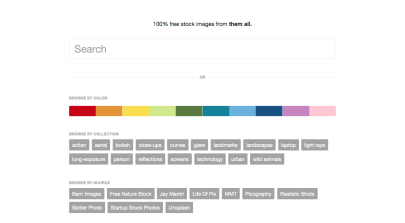 23. Find A Photo
A great search engine that indexes over 6000 CC0 images. The search functionality is exceptional and not only does it let you search by keyword, category or colour, it searches through various good quality sources like Unsplash, Life of Pix and Picography.
[clear]
Hope you found the resources useful. If you know a resource that provides free photos and videos and hasn't been included in this list, please let us know in the comments section.